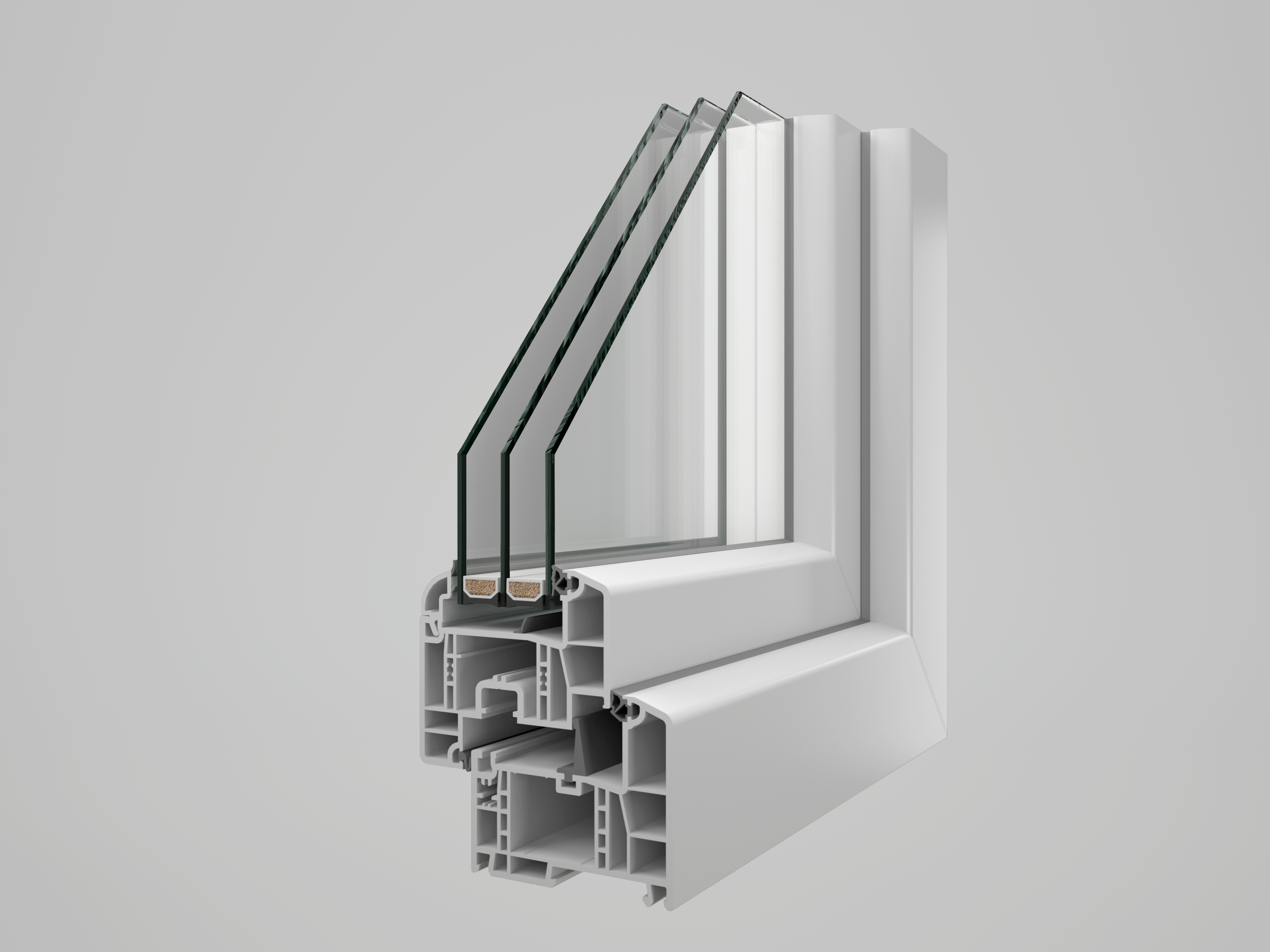 Fully self-reinforced profiles made of RAU-FIPRO®
The experience REHAU has acquired in the design and processing of polymers has produced GENEO®, the window profile that is set to revolutionize the construction sector both in terms of technological innovation and energy savings.
Thanks to an exclusive structure and the use of new materials, GENEO® is synonymous with efficient thermal and acoustic insulation and even protection against breaking and entering. With a depth of 86mm, GENEO® stands out for its self-reinforcing structure without any steel reinforcements that can achieve unprecedented stability: the credit goes to RAU-FIPRO®, the hi-tech composite fibre material created ad hoc to guarantee resistance and long life. The system effectively uses RAU-FIPRO® in the core of the profile. Together with an integrated IVS reinforcement system, it imparts exceptional torsion stiffness with unparalleled lightness.